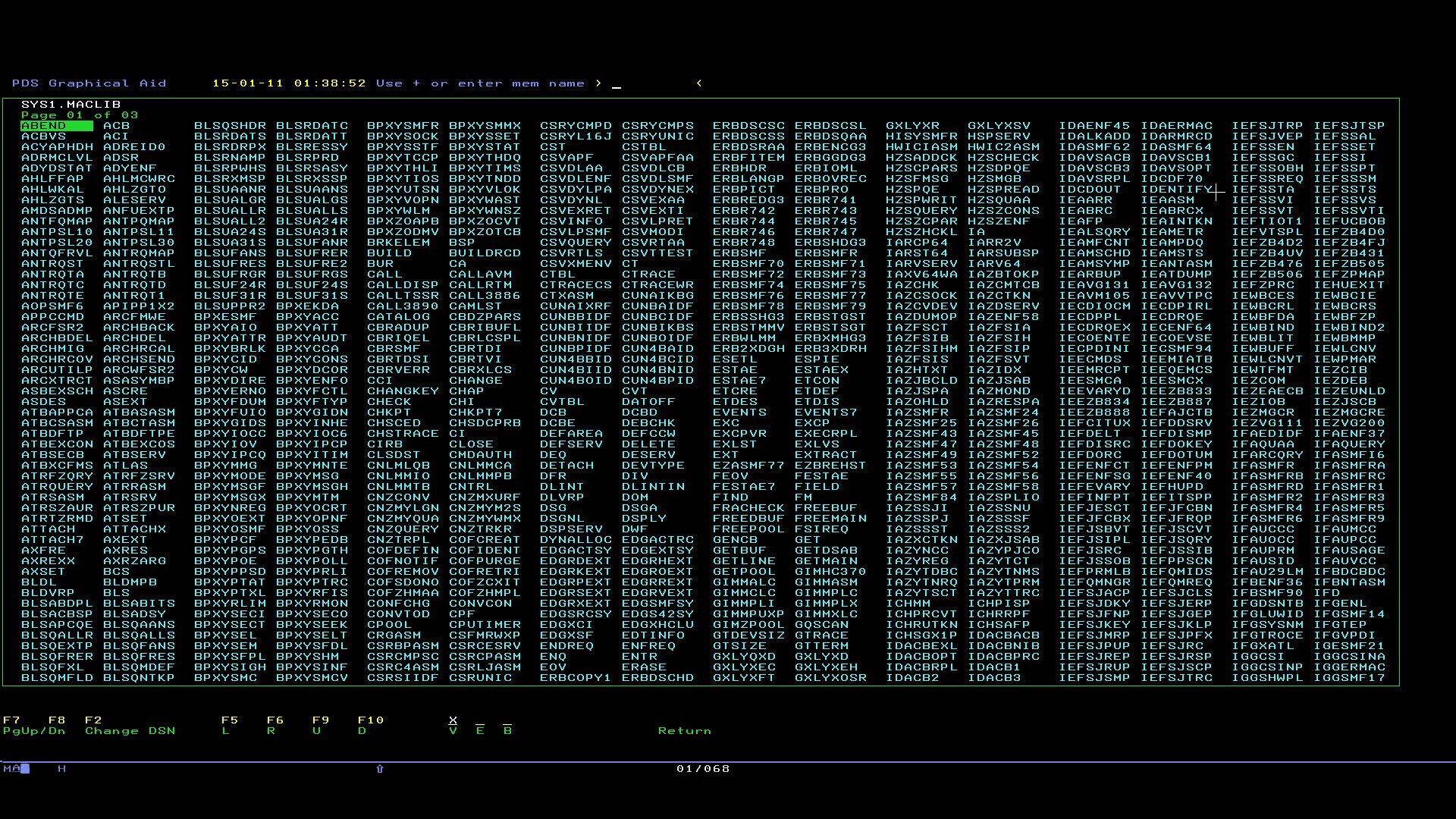 PDS Graphical Aid (PGA)
Prepackaged, lightweight z/OS program offering a superior user interface for selecting members from multiple libraries.
Navigate between members and libraries using the graphic cursor, without touching the keyboard.
Optionally specify PDS name, member name or member prefix using the keyboard.
Completely mainframe based - no PC programming involved.
Tested using IBM Personal Communications.
How to use PGA:

Predefine a list of up to 177 libraries.
Select a library by using the graphic cursor.
Alternatively, enter library DSN.
Up to 848 member names displayed per screen.
Select a member using the graphic cursor.
The member is displayed using ISPF.
Options selectable by graphic cursor:

Processing type (browse, view, edit)
Page forward/backward in member list
Select another library

Alternatively, enter member name.
Enter member prefix to display only member names starting with prefix or above.
PGA extensions
Optional features, installed separately so that the base product retains its extreme simplicity.
Invoke ISPF library utilities for the PDS being viewed (delete/rename members, compress, etc.).
Invoke AMBLIST to display a map of the selected member (if it's a load module).
Easily replace an extension with a call to any program or REXX EXEC that operates on a member or a PDS. This can provide a fresh front end to any software that operates on members.